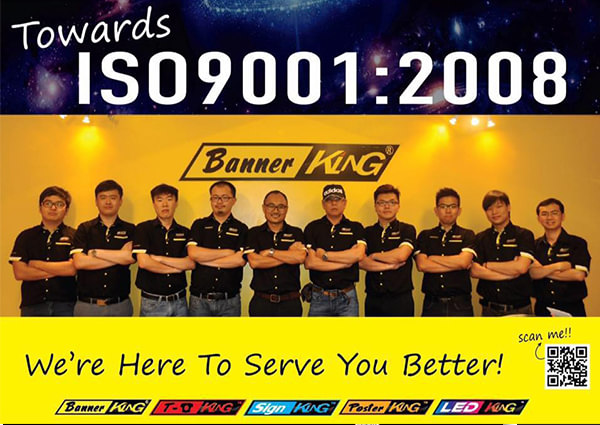 BannerKing Sdn Bhd is the brainchild of Jordan Ng Kim Leong.

Established in 2000, we started off as a banner printing advertising company.

Today, we've diversified our business into various types of products and services including production of signboards, LED display panel, wallpaper, poster frames, exhibition setups, t-shirt printing, offset printing and many more.

To cater to our expanding clientele, our dedicated teams operate out of five outlets across the Klang Valley – from Klang to Puchong to Petaling Jaya.

Our motto is simple – To consistently meet and strive to exceed clients' expectations by providing the highest printing quality and service.

Our vision is, to become a leading one-stop solution provider for advertising, branding and printing needs under the iconic BannerKing & LEDKing brand. We aim to expand our footprint nationwide and aspire to be a public listed entity by 2020.